ATTEND
Attend and support our fundraising campaigns and events to help strengthen our ability to help feed those in need.

VOLUNTEER
Volunteer your time with a dedicated team of people who together keep our production facility operating smoothly.

DONATE
Donate whatever you can. Financial contributions, in-kind services, and products enable us to help others.
Check Out 100 Huntley Street Television Interview with Southwestern Ontario Gleaners chair, Tina Quiring
HERE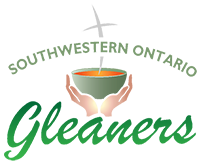 Feed Those In Need
Southwestern Ontario Gleaners is a dedicated interdenominational organization that provides FREE dehydrated vegetable mix and dehydrated fruit snacks for distribution to community partners and reputable relief agencies around the world.

make nutritious food
Unmarketable fruits and vegetables that would ordinarily be disposed of are donated by local growers. Gleaner volunteers carefully prepare the produce to be mechanically cleaned, diced, dried, and packaged as vegetable mix and fruit snacks. 

Charitable Community
There are many ways to help! Growers can donate produce and receive a tax credit. Organizations can request presentations. Groups, schools, and individuals can volunteer at our facility. Everyone can pray for the gleaners and spread the word.
Distribution Highlights of 2019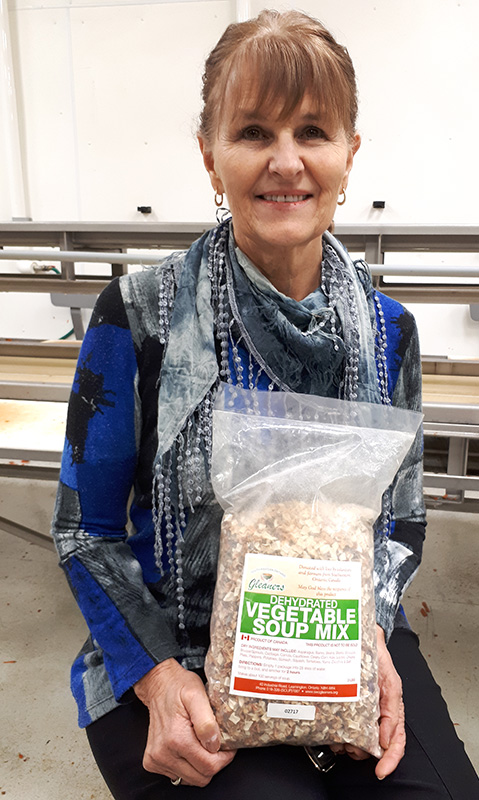 Tina Quiring
Come and be a part of us...
Southwestern Ontario Gleaners does important work to help alleviate hunger worldwide. We continue to increase our production and outreach every single year.
We are blessed to receive an abundant of support from caring farmers, generous business owners, and financial donations from the public. We are fortunate to have a strong working board of directors, resourceful staff members, and of course, dedicated volunteers, who joyfully walk through the door each morning with smiles on their faces and peace in their hearts.
We feed the equivalent of 9,000 people per day, every day.
The need for our vegetable mix and apple snacks continues to grow and we strive to develop more cost-effective ways to expand our production.
With your support, together we can feed the hungry worldwide and make a difference.
NEWS & PROJECTS
Learn more about our current and upcoming fundraising events and food distrubution projects.