southwestern ontario gleaners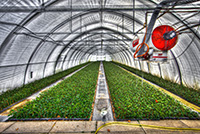 PRODUCE IS DONATED
We are thankful to local growers who donate their unmarketable produce to our facility! These donated vegetables and fruits enable us to manufacture dehydrated vegetable mix and fruit snacks.
Nutritious packaged food mixes have a long shelf-life which allows us to participate in food rescue initiatives to feed those who are hungry locally, nationally, and internationally.
Help us to Help Others Locally & Internationally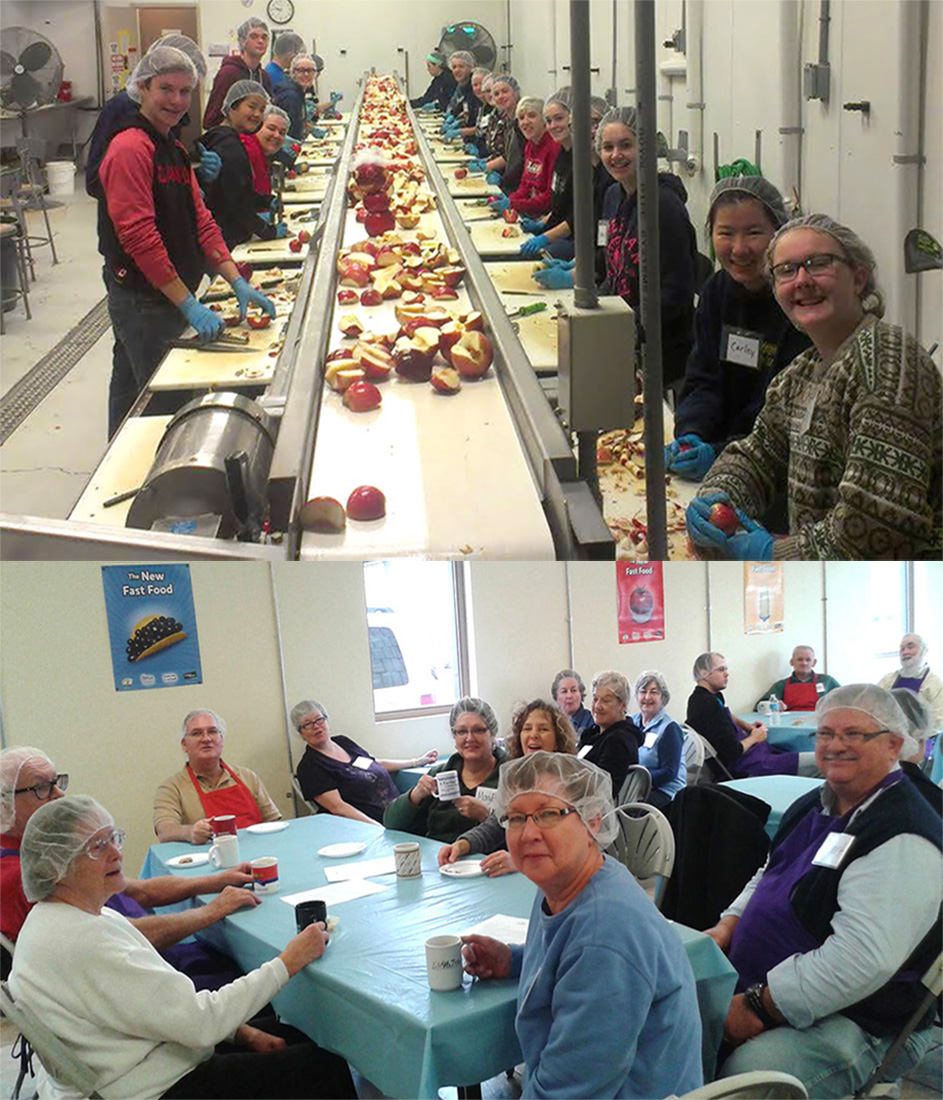 VOLUNTEER PRODUCTION
We Need You
We appreciate our volunteers!
Local volunteers are the lifeblood of our facility's production. Individuals, organizations, charity groups, high schools, faith-based groups, and employee groups all work together to make a difference in the lives of those in need.
We require 30 volunteers to work Monday to Friday (ages 14 and up) to keep our production line moving. Production volunteers work 8:00 am -11:30 am. All necessary equipment such as aprons, knives, gloves, and hairnets are supplied.
Fresh baked goods and refreshments are enjoyed daily. 
HELP US HELP OTHERS WORLDWIDE
PACKAGED WITH CARE
Volunteers package and seal our vegetable mix and fruit snack mix following high standards of quality care.
Once donated produce is cleaned and sorted, it goes through an extensive preparation process. This includes deep cleaning, dicing, drying, and dehydration. Lastly, mixes are carefully measured, labeled, and packaged.
36,000 SERVINGS OF SOUP PACKAGED IN 1 HOUR!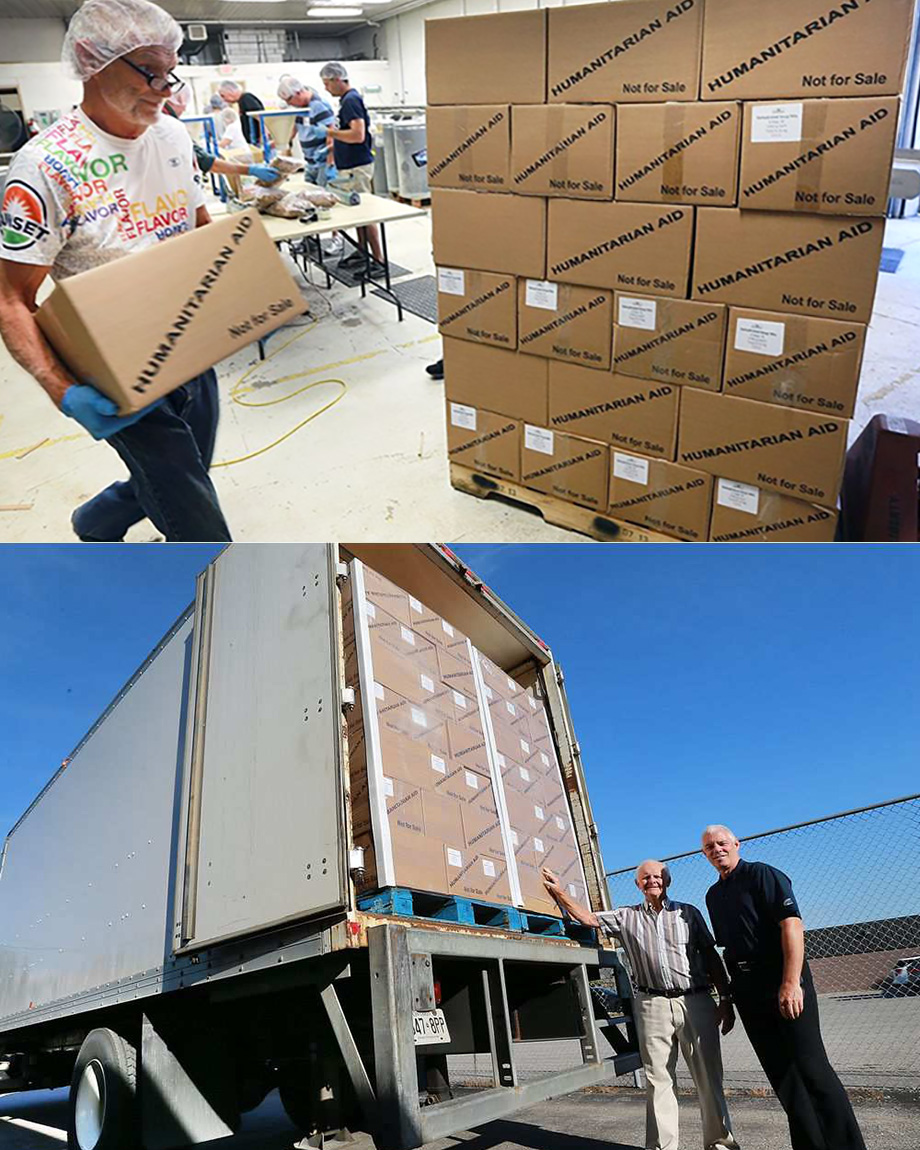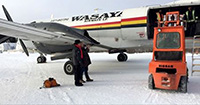 SHIPPED WITH PURPOSE
The work at Southwestern Ontario Gleaners is purpose-driven and volunteer based. Everything we do leads up to providing nourishing food to those who are hungry.
Along with our food distribution partners, we participate in Food Relief Efforts worldwide, including remote northern areas of Canada.
Each year we increase our distribution outreach locations and expand our food mix production.
HELP US PROVIDE MEALS!
With your financial donations and volunteer support, we can continue to make 52,000 meals each week.