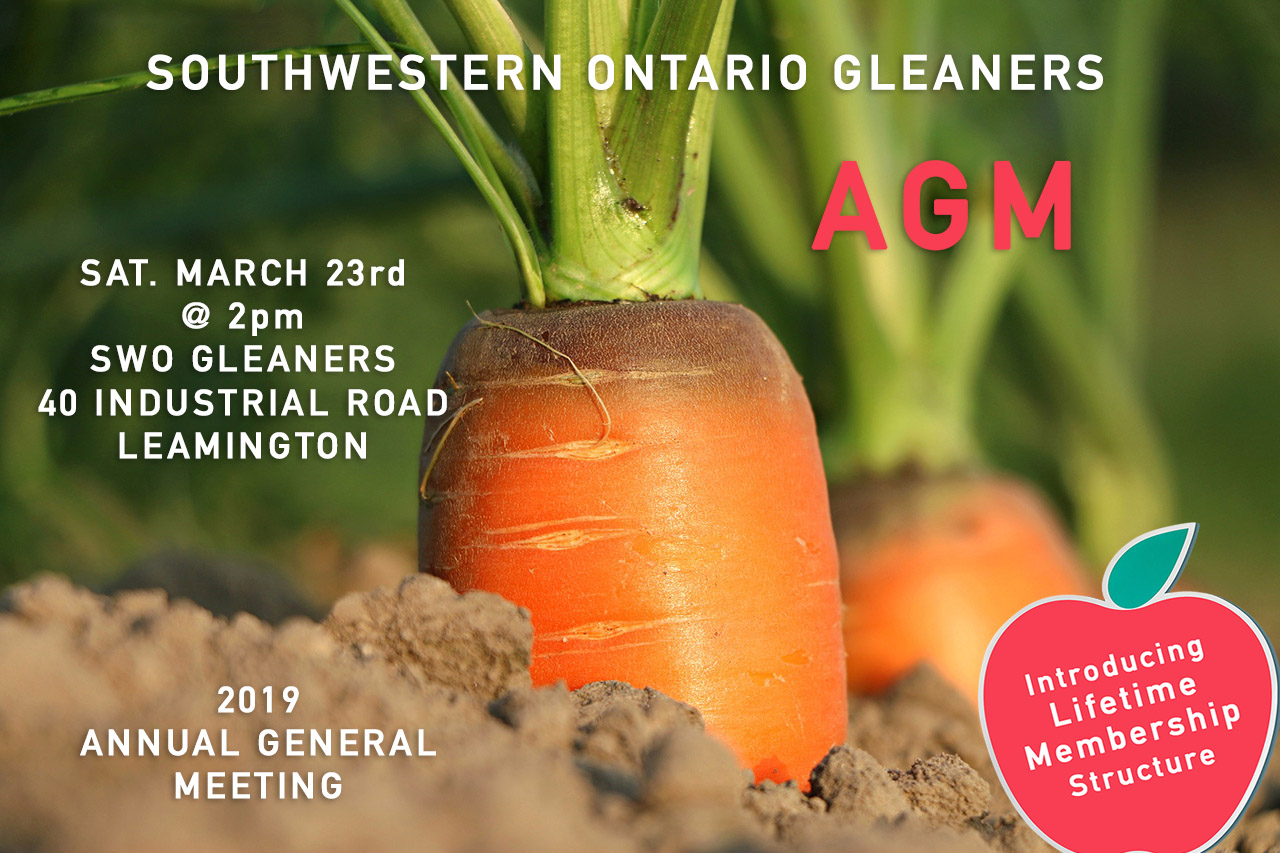 Notice of 2019 Annual General Meeting
Friends and supporters of SWO Gleaners,
The New Year marks many accomplishments, opportunities, and challenges for our organization. Once again, we are reaching out to our very dedicated base of members and supporters to inform them of our 2019 Annual General Meeting of the Southwestern Ontario Gleaners.
Our 2019 Annual General Meeting is scheduled for SATURDAY, MARCH 23rd, 2019 @ 2pm at the SWO Gleaners (40 Industrial Rd. Leamington).
We have moved to a "Lifetime Membership" structure.
Membership entitles you to attend and vote at the annual meetings and shows support to the organization.
Any past member automatically becomes a Lifetime Member. No additional membership payment is necessary.
If you are not already a member you may purchase a membership and become a lifetime member prior to the meeting for $10 per person. Membership payments can be mailed or dropped off in person at our facilities:
Southwestern Ontario Gleaners
40 Industrial Rd., Leamington, Ontario N8H 4W4
We appreciate your support of the Southwestern Ontario Gleaners over the past 6 years - thank you!
In 2019 we will work hard to continue our mandate of converting non-marketable produce into nutritious, dehydrated products to feed hungry people locally and around the world.
Thank you!