SWO GLEANERS UPCOMING EVENTS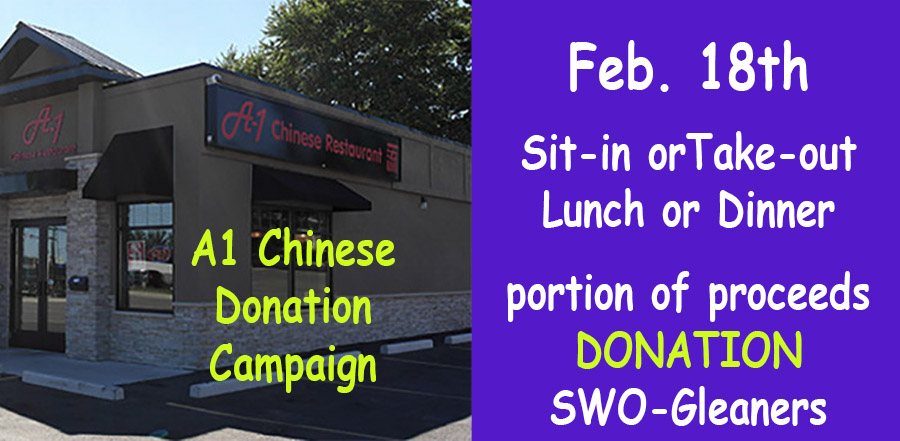 Support the work of SWO Gleaners and enjoy a terrific Chinese food lunch or dinner at the same time!
A1 Chinese Food Restaurant in Leamington will DONATE a portion of all meal proceeds $$$ to SWO Gleaners.
Applies to Sit-in or Take-out / Lunch or Dinner.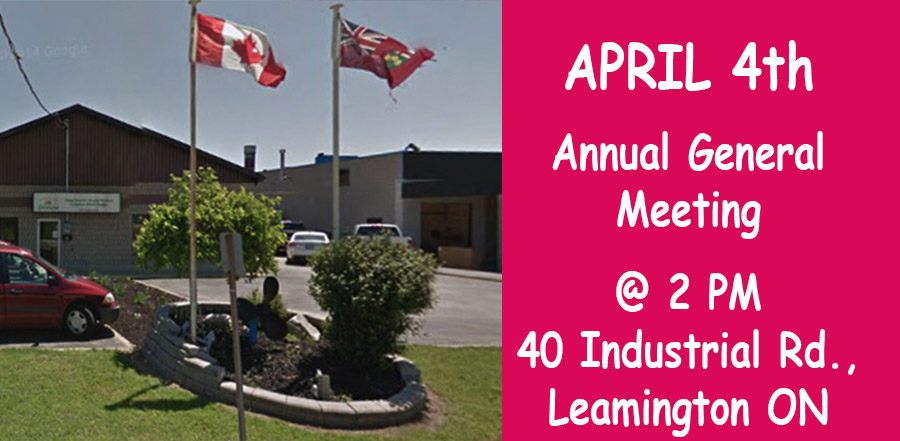 Join us at our Annual General Meeting April 4th
Listen to 2019 reports and participate in discussions on our future directions.
Lifetime Member Fee of $10. grants voting privileges and the ability to serve on our Board Of Directors. The meeting commences at 2 pm onsite at the SWO Gleaners facility.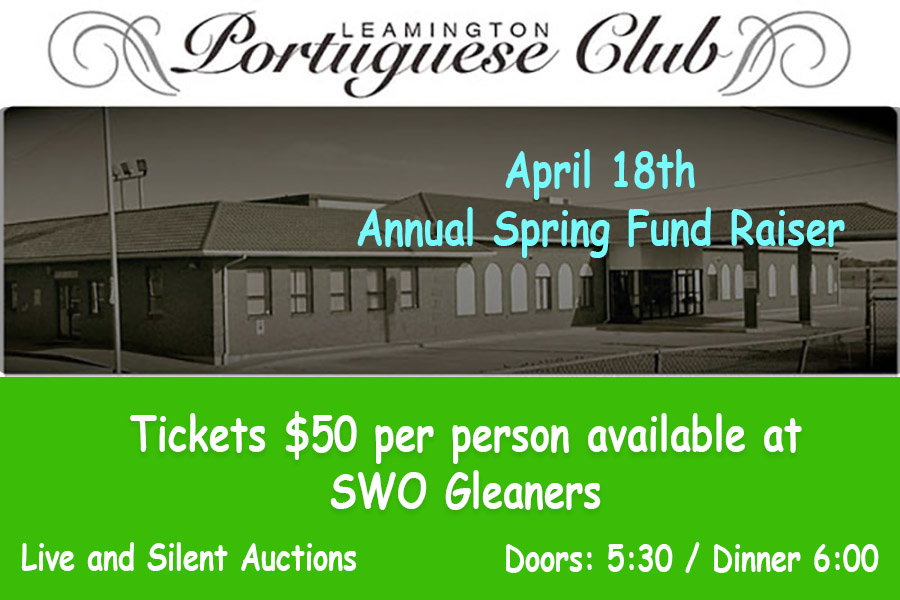 Support the work of SWO Gleaners and attend our Annual Fund Raiser
Enjoy a lovely evening event with dinner & Music.
Includes a Live and Silent Auction
Doors open @ 5:30pm
Dinner starts @ 6:00pm
Tickets available from SWO Gleaners
$50. per/person
Phone:(519) 326-7687