Support Our Work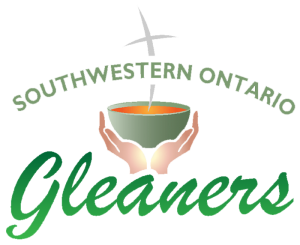 DONATE TO SUPPORT THE WORK OF THE GLEANERS
*Please note – if you would like your donation to be highlighted as either – in 'honour' of someone, or in 'memory' of someone, please do the following.
1. Select your donation level or provide a customized amount.
2. Complete the form below, click the 'Donate Now' button.
3. Make your donation.
4. * You will receive an email confirmation of your donation, simply forward a copy to our office at [email protected] – and provide us with the information you wish for us to know. Such as:
In honour of name + address
In memory of name + address of family to be notified.